Protecting Your Tupelo Home From Damaging Termites
Although there are many different types of building materials available for construction projects, most homes are at least partially made of wood. Wood is usually a readily available and affordable material, but it isn't without its problems. One of those problems is that it is very attractive to termites.
Termites are active all over the continental United States, including Tupelo, and they often enter homes in search of wood. Once they find it, they'll stick around, chewing tunnels through the elements of your home that are critical to its structural stability. Protecting your home against pests like termites should be a priority, whether you have an active infestation or not. McCary Pest Control provides termite control services in Tupelo that will keep termites out.
Our Termite Control Offerings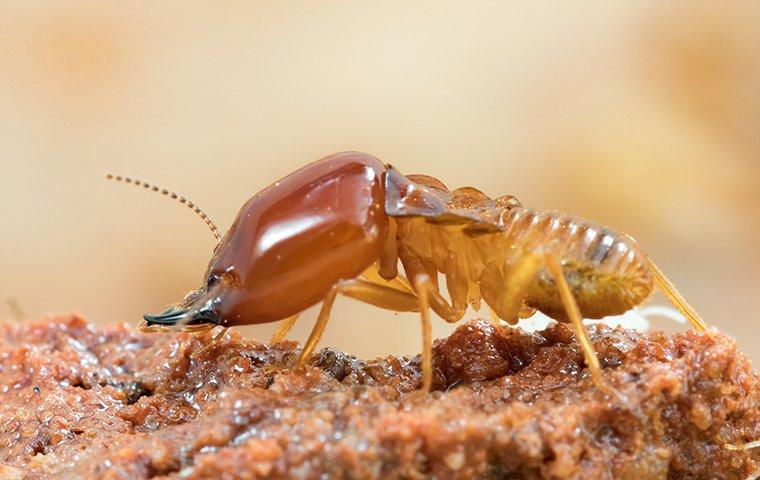 Initial Inspection
At McCary Pest Control, we offer a few different termite control treatments depending on your needs. To determine what those needs are, we'll start by talking with you about whether you need treatment on a home already built or one that is under construction, as well as whether you've found any signs of termite activity around your house.
We'll then send out a certified technician to inspect your house for any signs of activity or damage caused by termites. If you have an active infestation, we want to know how large it is in order to provide you with the most effective treatment available. Once we gather the information we need, we'll recommend the treatment plan that will best protect your house.
Existing Structures
If your home is already built, we offer termite treatments that will eliminate active termite infestations as well as prevent future infestations. For active infestations, we can spot treat accessible areas where there are currently termites.
We offer a soil treatment for both active and preventative treatments, which involves digging a four-inch-deep by a four-inch-wide trench in the soil all around the perimeter of your house. We'll fill the trench with a termite control product, allow the product to absorb into the ground, then backfill the trench. When termites pass through the soil, they pick up the active ingredient on their bodies and spread it to the colony, effectively eliminating them one by one.
This service comes with a one-year renewable warranty. If necessary, in the year following the treatment, we will return to your home to re-treat it at no additional cost. The warranty is transferable in most cases. Contact us for more information.
New Construction
If you are preparing to build a house or are in the early stages of building, we offer termite treatments to keep your new home protected right from the start. We will treat the prepared area where the house will sit before the house is built.
This service includes a follow-up perimeter treatment that will take place within one year at no additional cost. It also includes a one-year renewable warranty.
Wood-Destroying Insect/Wood-Destroying Organism Reports
If you are buying a home, your lender may require a Wood Destroying Insect/Organism Report filed with them before they will approve the loan. This report ensures that there are no surprises in the form of termite damage or activity after the closing date.
McCary Pest Control offers this home pest control service. A certified inspector will inspect the home for any signs of termite or other wood-destroying organism activity. We'll then write up the proper paperwork and provide it to you so that you can present it to the appropriate parties.
Don't Let Termites Destroy Your Tupelo, MS Home
Termites are skilled at getting into houses without being noticed and causing severe damage before being caught. Don't let them catch you unaware. With termite control from McCary Pest Control, you can have active termites eliminated and peace of mind knowing that a future infestation won't happen. Protect your home by contacting McCary Pest Control to request a termite inspection today.
Learn more about our home pest control and commercial pest control services.
Request Your Free Inspection
Complete the form below to schedule your no obligation inspection.