Don't Let Mosquitoes Stop You From Enjoying Your Tupelo Yard
Mosquitoes are a major problem in Tupelo and the surrounding areas. Our hot, humid climate lends itself to their proliferation, but that doesn't make them any more pleasant to have around. Many Tupelo homeowners find themselves heading indoors instead of spending time in their yards because there are just too many mosquitoes.
Although they are annoying and can leave you peppered with itchy, red bites, mosquitoes are more than just a nuisance. They are actually quite dangerous because they can spread many diseases through their bites. These illnesses include West Nile virus, Zika virus, malaria, and many more.
Although you may think mosquitoes are pests you simply have to deal with, that's not the case. McCary Pest Control offers mosquito control services in Tupelo that will greatly reduce the number of pests on your property so that you can start enjoying your yard again.
Our Mosquito Control Offerings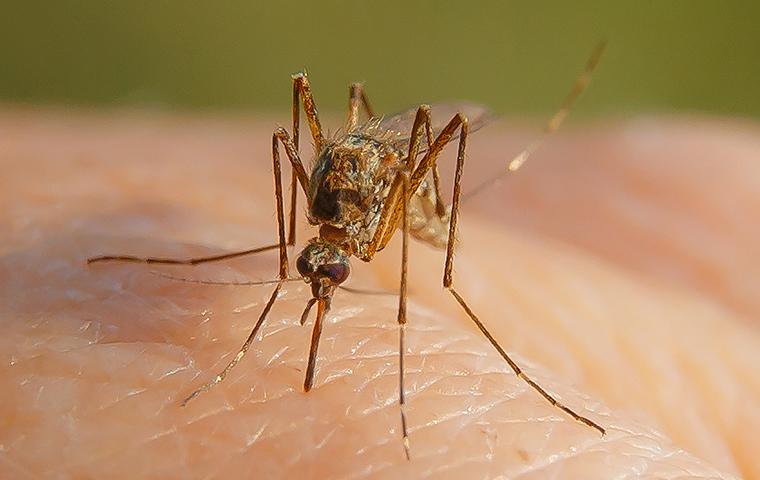 Our mosquito control is a combination of two treatments targeted at adult mosquitoes and their larvae. First, we use a backpack mister to treat your yard, trees, shrubs, bushes, and other foliage. This treatment targets adult mosquitoes where they rest in shaded areas during the hottest parts of the day.
We'll also treat areas of standing water that we can't eliminate with tablets. These tablets eliminate mosquito larvae before they can mature. With these two treatments, we immediately reduce the active mosquitoes in your yard and reduce the number that grow to adulthood over the coming weeks. Because we can't fully eliminate mosquitoes from your yard, we will return to your home monthly to re-treat the yard and keep your mosquito populations low throughout the season.
We also offer one time treatments for special occasions. If you are hosting an outdoor wedding, concert, barbecue, or another event, we'll treat your outdoor location before the event to help your guests have a safe, enjoyable time.
Eliminating Mosquitoes Starts With McCary Pest Control
If you step into a cloud of mosquitoes every time you walk outside, it's time to do something about it. McCary Pest Control's mosquito control service will drop your mosquito populations and keep them down all season long. Get back outside with the help of McCary Pest Control. Contact us today to schedule your first treatment.
Learn more about our home pest control and commercial pest control services.
Request Your Free Inspection
Complete the form below to schedule your no obligation inspection.