Stopping Ants From Invading Your Tupelo, MS Home & Yard
When ants get into your house or onto your lawn, they have a way of taking over the area rather quickly. Knowing how to get rid of them can be tricky since they're not eager to leave, they seem to show up everywhere, and the many species require various control methods. Further adding to the difficulties of an ant infestation are that some ants aren't just a nuisance but can contaminate your food, spread illnesses, damage your house, or cover you in painful stings.
If you have started finding ants in your house or an overabundance of ants in your yard, it's time to call McCary Pest Control. We offer a comprehensive array of ant control services to eliminate your ant problem in Tupelo, no matter the location or species.
Our Ant Control Offerings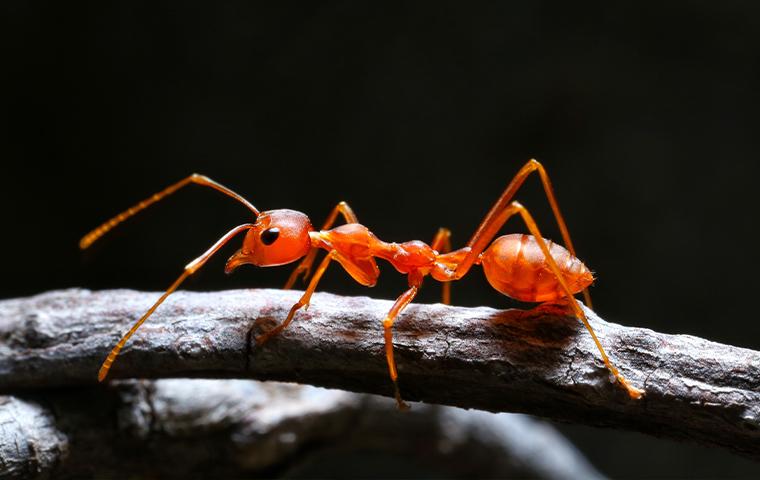 Identifying what type of ant is causing problems around your Tupelo property is the first step in providing effective control. At McCary Pest Control, we offer treatment for any or all of the following species of ants:
Argentine ants
Fire ants
Pavement ants
Carpenter ants
Odorous house ants
Pharaoh ants
Thief ants
Once we determine which species has invaded your house or your property, we'll decide what treatment methods to employ. We'll also provide you with a list of preventative measures to enact to aid in the treatment's effectiveness.
We use liquid and bait treatments. With the liquid product, we treat cracks and crevices, the exterior of your house, and we may also treat exterior plants, depending on the type of ants present. We'll place bait stations where we see ants, including in kitchens, bathrooms, and near food and water sources. For fire ants, we'll only use bait. If carpenter ants are in your house, we'll drill into strategic locations, and either use a dust or liquid treatment in the holes.
We perform our ant control services monthly. In some situations, quarterly services are sufficient to eliminate your ant infestation and keep it from returning. We'll discuss which service frequency will work best in your case when we visit your home.
Take Your Tupelo Home Back From Ants
Ants that invade are irritating because it's so hard to get rid of them. When you consider that they can cause problems for your home and health, it makes sense that you should do everything you can to eliminate them from your property. With McCary Pest Control, that's as easy as giving us a call. We'll provide you with the treatments you need to remove the ants from your property and keep them out. Contact us today to get started.
Learn more about our home pest control and commercial pest control services.
Request Your Free Inspection
Complete the form below to schedule your no obligation inspection.