Your Tupelo Business Deserves The Best In Pest Protection
Pests are a threat all over Tupelo and the surrounding areas, but they can be particularly problematic in a business setting. No matter the industry you work in, when pests get in, they cause disruptions. A once sound building can become plagued with damage, both to the structure itself and to the equipment and inventory inside. Employees and customers can become ill from pathogens spread by pests. In just days or weeks, pests can destroy your business's reputation that you've worked so hard to build.
Keeping pests out of your commercial facility must be a priority to protect everything and everyone involved in your business. McCary Pest Control has provided commercial pest control in Tupelo, cockroach control, and termite control since 1972. Our skilled and experienced technicians can provide you with the service you need to keep pests out of your Tupelo business.
Our Commercial Pest Control Process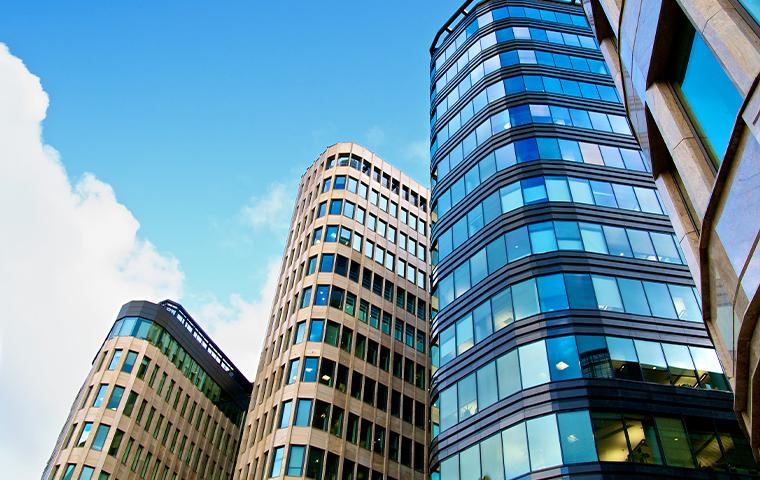 Before your treatment begins, we'll visit your facility to do a thorough inspection. We'll look around both the interior and exterior of your building, looking for any signs of pest activity or damage. With decades of experience to guide us, we focus on the parts of your property that we know are common pest hotspots, such as kitchens, restrooms, and vending areas.
After your inspection, we'll schedule a date and time for your initial treatment. We'll apply an eco-friendly liquid product around the outside perimeter of your building, as well as inside around doors and windows, plumbing and piping, and in cracks and crevices. We'll also set out bait stations in interior and exterior locations, including around dumpsters and outside storage areas.
Follow-up visits typically occur every month. We'll treat interior locations during these visits and can treat the exterior upon request. Our commercial services cover general pests and rodent control.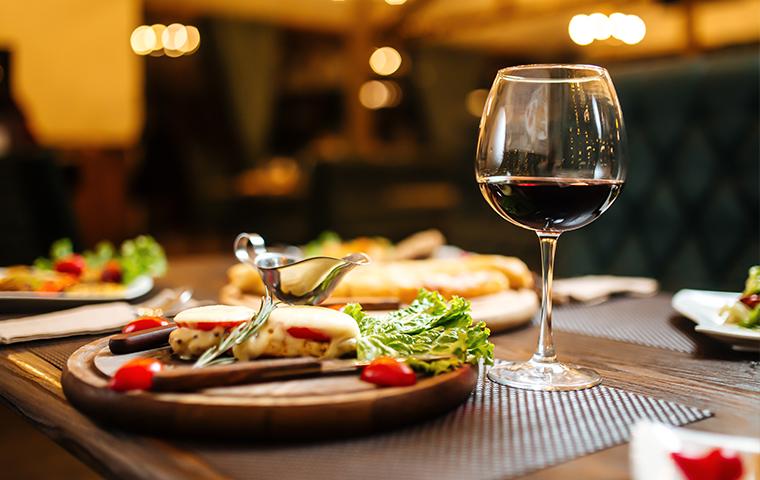 Bars & Restaurants
Any business in the food services industry understands the importance of providing their customers with a clean, healthy environment. Keep your guests healthy and coming back for more with McCary Pest Control.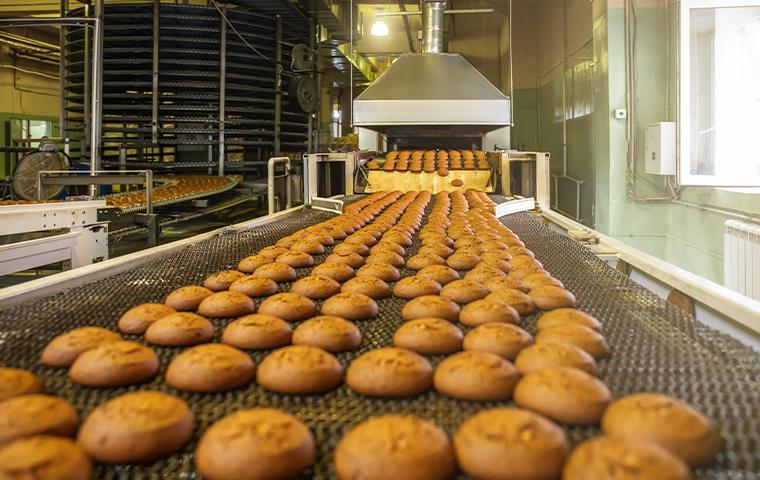 Food Production Facilities
High levels of sanitation are crucial to your business's success and the safety of the food you produce. A pest infestation can cause a loss of food, production time, and money. Protect your facility with McCary Pest Control.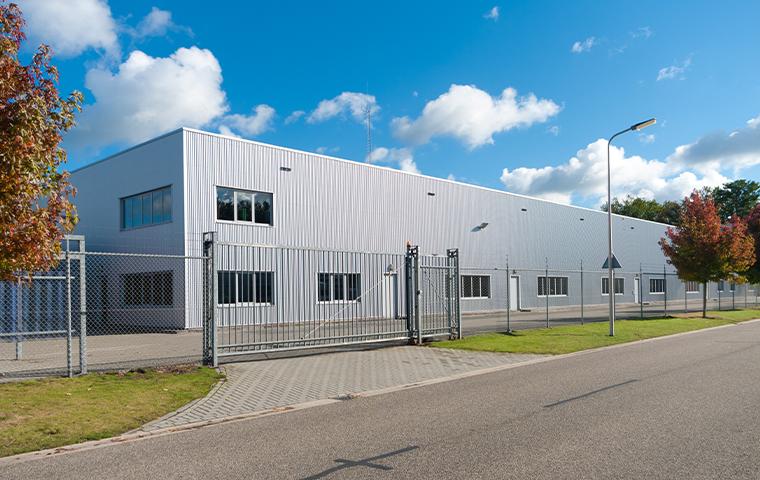 Industrial Warehouses
Protecting your warehouse from pests not only stops damage to your facility but also prevents pests from damaging the inventory inside. Save money and frustration by partnering with McCary Pest Control.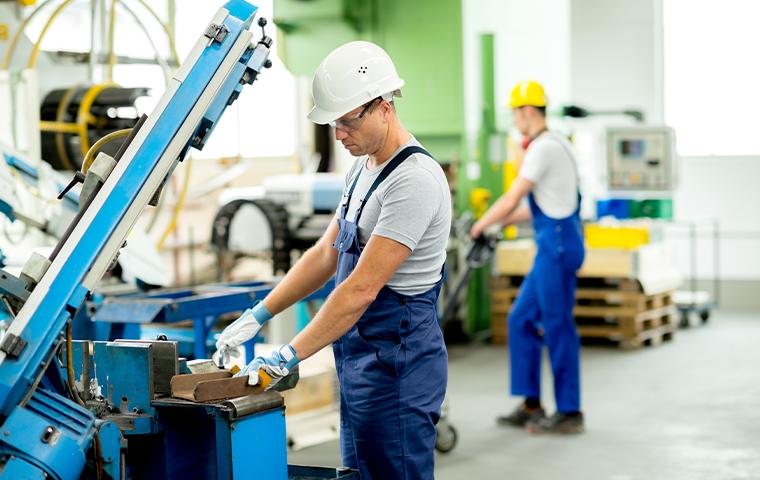 Manufacturing
A pest infestation can be dangerous to your employees, but it can also damage your machinery and make doing their job all but impossible. Don't let pests shut down your facility. Keep it pest-free with McCary Pest Control.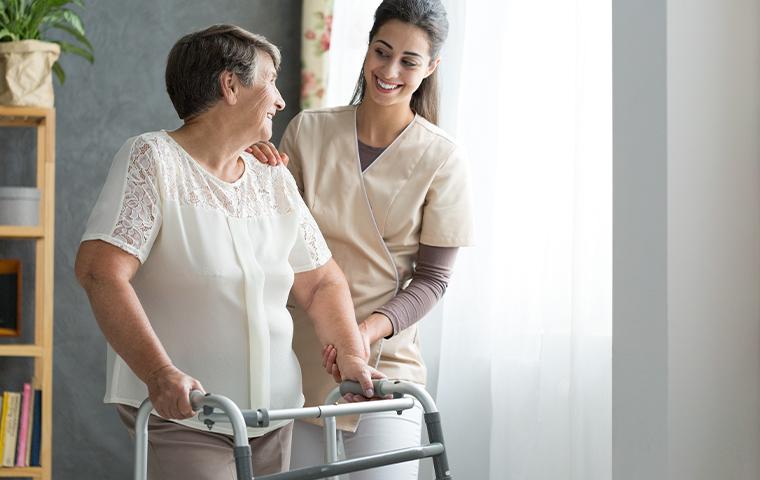 Nursing Homes
Protecting the people in your care is your number one priority, but pests threaten their health and safety. Keeping pests out of your nursing home facility must be part of your plan. McCary Pest Control can help.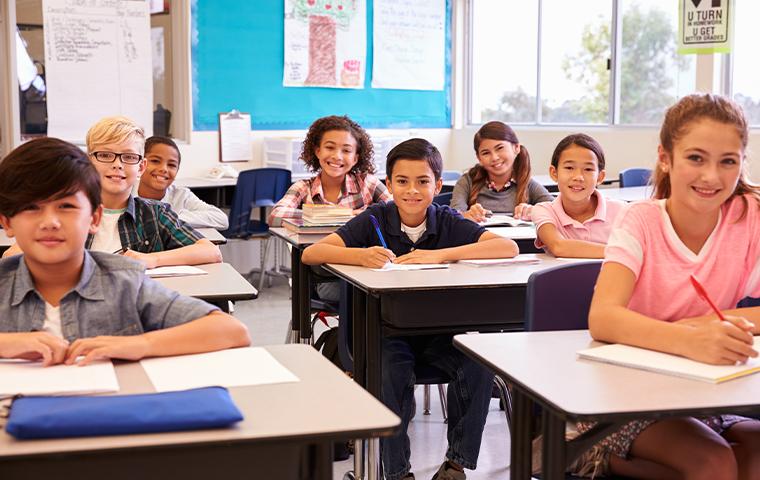 Schools
Your students come to your school to learn, but they can't when pests interrupt their studies and threaten their health and well-being. Keep pests out of your school with the help of McCary Pest Control.
Reasons To Choose Us
Your business's success is important, and choosing the wrong pest control company can cost you time and money that you can't afford to waste. With McCary Pest Control, you get:
A pest control company with nearly 50 years of experience.
A local business that understands local pest threats.
A family-run business that provides exceptional customer service.
Reliable and effective service.
Trained and certified pest management professionals.
Eco-friendly product usage.
Pest control tailored to your business's needs.
Follow-up services to keep your business pest-free.
In addition to our general services, we offer the following pest-specific treatment options:
Ant control
Cockroach control
Mosquito control
Effective Pest Control To Protect Your Tupelo Business
When your business needs pest control, McCary Pest Control is the company to call. With our comprehensive treatments and vast experience, we guarantee our services will provide you with the pest-free facility you need for your business to thrive. Contact us to schedule an inspection today.
Request Your Free Inspection
Complete the form below to schedule your no obligation inspection.